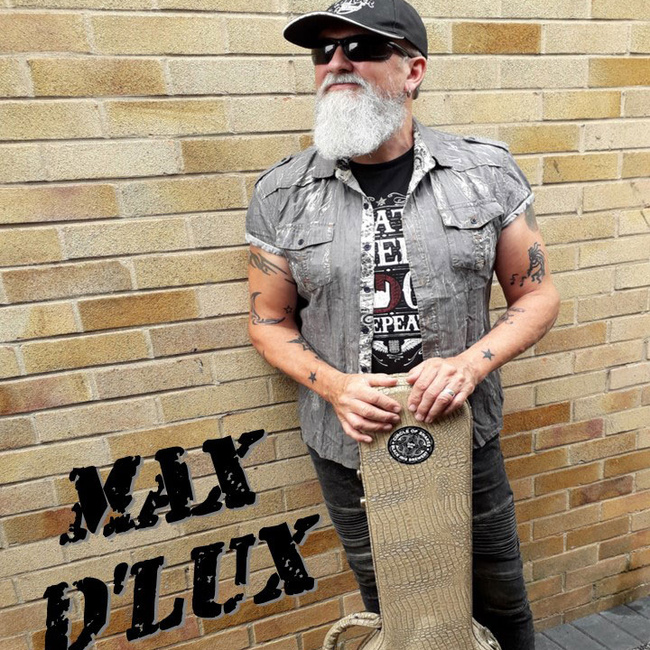 Published: Wed 1st Feb 2023
Max D Lux
Male Vocalist
Max D'Lux has over 35 years experience in the business and has chalked up more than 3000 live performances as a musician, singer, song writer and great entertainer. Acts/shows that he has performed with (as well as his recent own in-between solo shows) have been Near Az Glam-it, Vinyl Years, Buster, Saigon Kiss and session guitar for the Brotherhood live band.
As well as the countless pubs, Miners Welfares, Workingmens and social clubs, he has performed many times at many high level venues/shows eg - holiday parks including Butlins, Haven sites, concert venues including Rescue Rooms (Nottingham), Rock City (Nottingham) festivals including Lake side festival (Burgh le Marsh) Rock and Blues custom show (Pentritch) also 2017 Splendour main stage Wollaton Park Nottingham with Brotherhood live band and sharing the bill with top names Tony Hadley, Kaiser Chiefs, Billy Ocean, Busted.
Over last few years Max has been doing some solo shows in-between over act/show commitments - his solo show as a personality guitar vocalist performing 60s 70s and 80s classic top ten chart pop and pop/rock cover songs (many his own versions done in his studio) has to date got audiences up dancing, rockin out and singing along and wanting more more more - Max has had 100% rebook success to date some venues booking 3 to 4 times per year.
Max is now just focused on his solo show and has added many great new songs to his set lists to improve what is already an excellent nights entertainment and very superb show.
Max has a top spec sound system that is quality and full sounding, he has some of his own lights plus his backing tracks, that are mainly custom recorded and mixed in his own studio using many musicians that he knows in the business, are of the very best quality and sound. His new improved solo show, as well as having some great vocals, great personality and fun between songs, also features his mastery of the electric guitar that he is known for and comes from playing for more than 40 years on his beloved instrument.